Ultimate Body Blast
ULTIMATE BODY BLAST
Dates: March 30 to June 1, 2018 Click here to register!
Days: Monday, Wednesday and Friday
Times: 8:30 AM to 9:30 AM
Ages: 16 and older
Location: Kenilworth Assembly Hall
Cost: Purchase a punch card and use it whenever you want!
$100 for 10 classes (resident)
$110 for 10 classes (non-resident)
The absolute best way to avoid an exercise rut and build strength and stamina is to keep your body in a state of shock. We designed our signature Body Blast class to do just that. This class combines strength, core, cardio and athletic training, and often includes high intensity boxing routines used by the pros. Our trainers are skilled in tailoring the program to each participant, so while you are working out in a group, you're training at your own speed and intensity. Ultimate Body Blast is always changing and always challenging!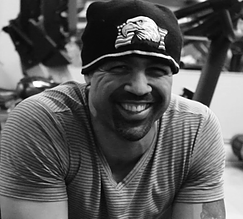 Tony Duncan Click here register!
Owner/Trainer: After obtaining his Trainers' certification in 2002, Tony explored the world of boxing gyms for a couple of years before realizing that there was something missing: the personal side of personal training. Tony believes that there is no one size fits all exercise plan out there, that each individual needs an individual path to reach their potential. With that in mind he opened Body Science PFT in 2005 and hasn't looked back. What started as a handful of like-minded fitness enthusiasts has grown into a family, one whose focus goes beyond shaping and toning to creating and inspiring healthier human beings. When working out with Tony keep your ears and eyes open because it's not about if you will learn something new, but what you will learn. A lifelong student of life itself, Tony's point of view on all facets of health and fitness are yours for the taking (if you have any energy left to listen) during his fast, fun and functional workouts.