Bit Space
Bytes - Virtual Worlds and Video Games
Start/End Dates: 9/19 - 12/19 (12 total class sessions) Click here to register
Days when class is not in session: 10/31 and 11/21
Day: Tuesdays
Time: 3:30 PM - 5:00 PM
Cost: $450 Resident / $475 Non Resident
In our Bytes class, students will start out with a crash course in computer basics. From there, they will learn how to design virtual 3D worlds and create their own video games using the Unity 3D game development platform.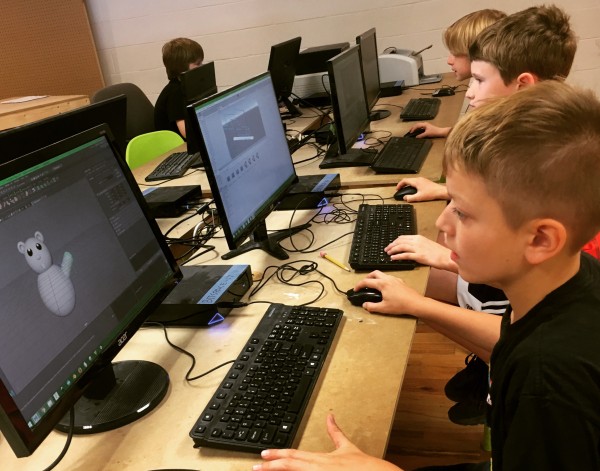 About Bit Space: Click here to register
Bit Space is Chicagoland's premier youth-only maker lab--a place where kids ages 6+ can learn to use real tools to build real things. Kids work with our guides to learn how to use hand tools, power tools, electronics, robotics, 3D printers, laser cutters, CNC milling machines, computer modeling and design software, computer game development software, virtual reality, and new media to design and build just about anything. We try to live up to our goal of inspiring and guiding the next generation of inventors, entrepreneurs, and problem solvers by teaching children to be producers rather than consumers of technology. Our guides are experts from the fields of architecture, design, engineering, and computer programming. Bit Space offers after-school classes, day-off camps, birthday parties, and summer camps. We've been in the Lincoln Square neighborhood of Chicago for three years, and we just opened our second location in Wilmette in the spring of 2017.